Global capital is starting to alter Saigon's skyline along the river. #HoChiMinhCity #Vietnam
RH01032309
Vietropolis
Saigon's transformation into a mega city

Once French colonial town and known as the pearl of Southeast Asia, now the biggest city in Vietnam and the country's financial centre, Saigon a.k.a. Ho Chi Minh City is about to transform itself into a mega city - and it is growing fast. Within the coming three to five years the population is expected to rise beyond 10 million. Until now the old cityscape has already been altered by a number of skyscrapers. But what is to be expected, when a metropolis is changing fast and profoundly like this? In 2010 I visited Saigon for the first time. Small stores and street kitchens edged the streets emitting smoke and steam and exotic food smells. Yet, even back then highrise buildings were starting to be erected along the main roads indicating the impact that lie ahead of the city in the years to come. Since then I have been visiting Saigon several times again documenting its transformation. The change is not only happening in terms of architecture, but also regarding society and culture: capitalism seems to rule after all.

The people's traditional way of life, worshipping the bonds of the family, is making way for individual aspirations after wealth and consumption. Everywhere street kitchens are being torn down in order to erect modern highrises where banks and companies are doing their business and where a growing middle class is to satisfy their shopping needs. Saigon is densifiying. At the same time many inhabitants are forced to move to the city's fringes where real estate prices are lower. New quarters are rapidly and organically growing there, often loosely regulated by the city authorities. Where does the city end? Where does it start? Increasing traffic is requiring fast solutions, often at the cost of tearing down old structures. But are the generic highrises that follow nothing but the pulse of commercial investment really the best building practice for a unique city like this? Will Saigon, in the process of its further development, be able to keep its character?

The streets reflect the people's traditional mentality. They often consider the space in front of their houses as an extension of their living space. The boundaries between the public and the private realm often are blurred. #HoChiMinhCity #Vietnam
RH01032864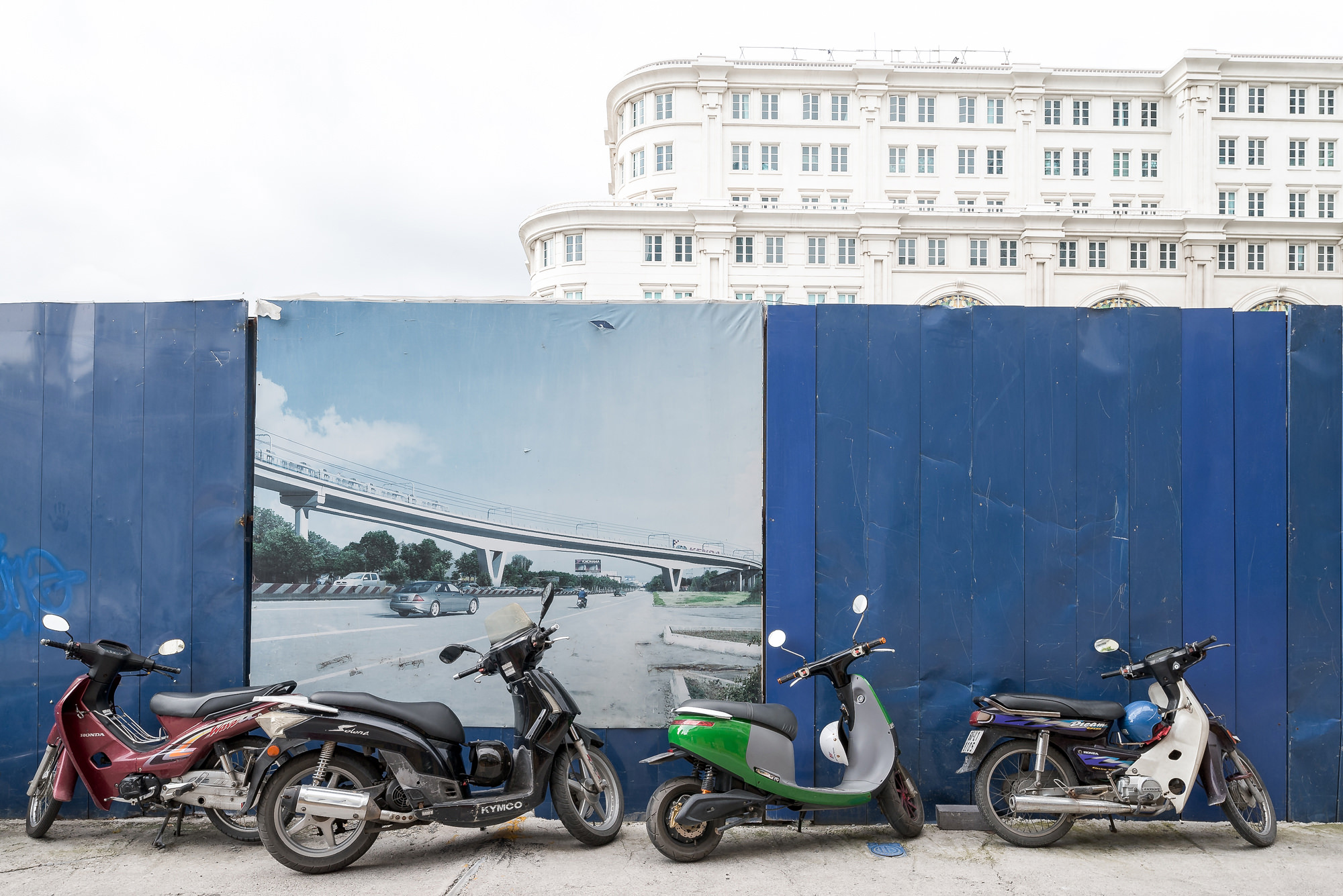 An urban railway system is being constructed. It is urgently required due to constantly increasing traffic. #HoChiMinhCity #Vietnam
RH01029649